10 Oct

Types Of Paint Finishes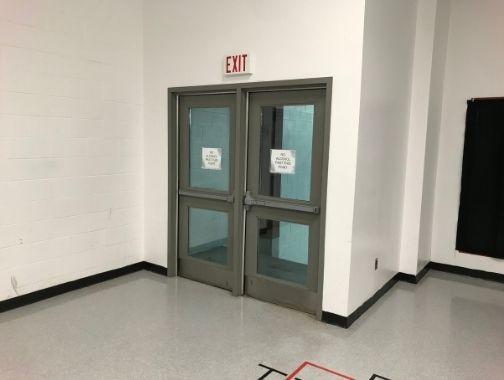 Two identical paint colours may look entirely different, depending on the finish you choose. But what's the difference between a flat or shiny paint finish? Should you choose a semi-gloss or high-gloss coating? These types of questions often come up during a painting project. 
When selecting a finish, you might consider things like:
How much light does this area get?
What other types of paint finishes are in this room?
How noticeable do I want this colour to be?
Different finishes are better suited for different surfaces and locations. But how do you decide which is right for your project? We're going to give you an overview of the most common paint finishes:
Flat Paint
The most distinct feature of a matte finish is that it doesn't reflect light; instead, it absorbs it. Flat paint tends to look understated and soft. While it may not grab your attention, it's ideal when you want something to blend into the background.
If you're working with an imperfect surface, matte paint does a better job of hiding damage. Things like cracks, nail holes, and other blemishes will blend in more easily with non-reflective paint.
However, matte paint is also easier to damage. In high-traffic areas, the walls may be scuffed or chipped more frequently. Make sure to clean it with products that are designed to be used on flat paint—otherwise, the surface could be damaged. 
Places to use flat paint: ceilings, bedroom walls, low-traffic areas.
Eggshell & Satin
If you're on the fence between a matte and glossy finish, these products make for a good middle-ground. When light strikes surfaces painted with an eggshell or satin finish, it's reflected, but just barely.
The light sheen finish is versatile and flexible. Eggshell or satin paint won't be too reflective, but it will still stand out in a room.
Satin paint is slightly glossier than eggshell paint, but both of these finishes have a low-lustre quality. They're easier to clean than matte finishes; however, they don't do as good of a job at hiding surface imperfections. 
Places to use eggshell & satin paint: cabinets, hallways, doors.
Semi-Gloss & High-Gloss
If you love the look of a traditional shiny finish, then you'll prefer a semi or high-gloss product. Not only are these finishes highly reflective, but they're also more durable than matte paints. Use glossy paints in areas where walls are bumped more often, like hallways or children's rooms.
After high-gloss paint cures, it may look as reflective as a mirror. It's perfect for surfaces that you want to make stand out—but this aesthetic quality can be a double-edged sword. 
Due to the reflective properties of glossy paint, imperfections look as if they've been highlighted. If you have walls that are cracked, blistered, or uneven, you'll need to contact a professional to repair the surface before painting it.
Places to use glossy paint: accent areas, trim and window frames, humid rooms.
You might spend a lot of time choosing the colour palette for your next painting project. But what about the finish of the paint? You have a range of options to choose from, each with merits and potential downsides. 
When you schedule our painting services in Winnipeg, we'll help you design each aspect of your project, from the colours to the paint finishes. Leave your next paint job in the hands of our professionals—you'll see the difference that our high-quality application processes makes. Contact us today.