12 Apr

Painting Techniques: Faux Finishes, Textures, & Stencilling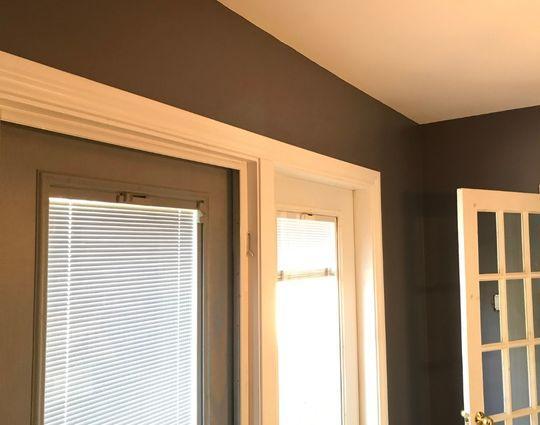 Do you want to jazz up your home without doing any major remodelling? A simple paint job can go a long way toward refreshing your surroundings with minimal cost. You can enhance this even further by opting for a decorative painting technique like faux marble, sponging, or even using your own stencil.
How will you decide what faux finish painting is right for you? These faux painting techniques will get you thinking about the possibilities for your space:
Faux Painting Techniques
One of the ideas behind faux painting is to give your space the illusion of being more chic than it really is. You can use techniques to create an effect like marble, suede, or high-end wallpaper without ever needing to spend money on these pricey materials. Not to mention, you can easily change your mind about it in the future by simply rolling out a little more paint.
With faux designs, you can create a sense of texture using things like a natural sea sponge or even excess paint. Choose paint colours wisely and always test them in a small area before you commit to using them in a large-scale project.
Keep in mind that many faux techniques require a dark base coat. As the paint dries, it may look lighter than expected, which is why it's always a good idea to test your paints first in a small area. Apply painter's tape anywhere you don't want the paint to go. Tape is especially helpful if you'll be working in stripes, angled designs, and/or a stencilled border.
Utilize Chalk Paint
Minimize the number of steps you'll need to follow if you're using faux painting techniques on a piece of furniture. Ordinarily, you would need to remove the previous layer of paint, but this can be challenging when you have detailed furniture, like a wood grain rocker. Instead, you can make good use of chalk paint that doesn't require any stripping or sanding.
Things can get a little tricky with this type of paint, but you can still employ faux techniques to get the high-end look you crave.
Don't Be Afraid To Apply Glaze
Perhaps the easiest way to create a high-end finish is by adding a thin layer of glaze. This can help your wall look like real marble, mimicking the appearance of colour washing and other great finishes that can enhance your interior design. A slightly darker glaze can add dimension to the flatness of your painted basecoat.
Get Professional Help To Paint
Of course, pouring paint into the paint tray is only one step toward creating the finish you want. There's a lot of hard work and technique that goes into a gorgeous and effective faux finish for walls and/or furniture, so be sure to hire professional painting contractors in Winnipeg. Pinnacle Painting can give you the high-quality results you want, enhancing the look and feel of your home with our experience in these fun techniques!