30 May

Do's & Don'ts For Choosing The Right Fence Colour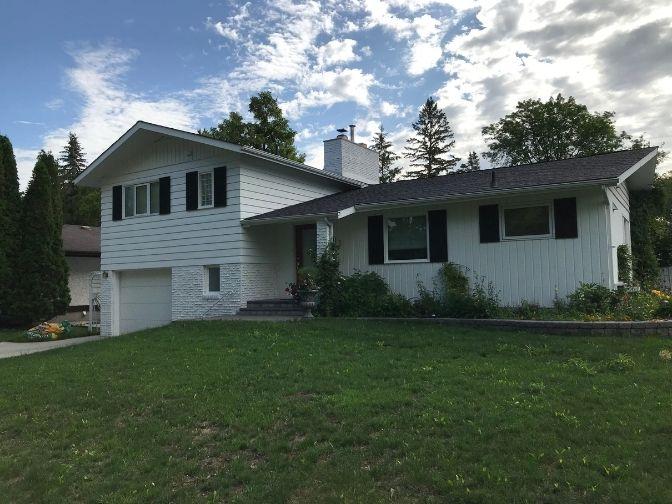 Many homeowners dream of the spotless, white picket fences that they see in movies, magazines, and social media posts. But picking the right colour can be more difficult than you might expect. 
Should you follow the trends or go against the grain? Keep these things in mind when choosing a fence colour:
Do Consider Your Surroundings
As you browse paint cans at the hardware store, you might only consider what immediately surrounds your fence—like the colour of your driveway, your patio furniture, and the green grass (or white snow). But you can't forget about the exterior of your home, which is framed entirely by your fence.
If your house has white trim and neutral vinyl siding, your options for fence colours are nearly endless. Even an unconventional colour won't clash with the rest of your home. Other exterior features could limit your options, like bright red bricks or deep purple stucco. If your home has a wooden exterior, you may opt to stain your fence rather than painting over it.
Don't Just Pick White!
As far as the eye can see, houses down the block are lined by white fences. Too much of the same thing can make your home seem nondescript and easily overlooked.
If you plan on selling your home, you might be tempted to go with the most agreeable colour for your fence. But there's a line between blending in and fading away. A white fence might look too plain to potential buyers. Instead, consider a variation on this popular shade, by painting a light grey, baby blue, or soft brown.
It's important to factor in the overall aesthetic of your home. Would a modern fence colour look best with its exterior, or would something rustic be more complementary? Painting your fence can boost its curb appeal, but only if it's done right.
Remember, you'll also see your fence from the inside of your home through the windows. Try to choose a colour that ties all the unique elements of your home together.
Do Research Different Types of Paint
Even if you pick the perfect colour, it won't look good on a fence that's rotting and warped. But when your fence is in good shape, a layer of the right paint can protect it from future damage. Since your fence is outside year round, it's exposed to a range of temperatures, from Winnipeg's hot summers to its freezing winters.
For those with wooden fences, adding a layer of paint can protect the posts from carpenter ants. 
You might have heard that it's a bad idea to paint immediately after your fence is installed—while this has some truth, waiting too long can be disadvantageous too. It leaves your fence vulnerable to damage.
Along with choosing the right colour, make sure that you pick paint that can withstand weather conditions, or you'll need to redo it in no time.
Don't Do It On Your Own
Any number of things can go wrong when you lack experience with painting. You might choose to paint on a day with unfavourable weather conditions or skip a crucial part of the prep work. What if you choose a colour that clashes with your home, and significantly reduce its resale value?
The last thing you want to do after painting your fence is to paint it all over again. If you want to skip the work and save yourself from painting or having to repaint, why not hire a professional in the first place? 
At Pinnacle Painting and Decorating, we can help you out. Get in touch with us today for a colour consultation!