28 Jul

The Top Things To Look Out For When Hiring A Painter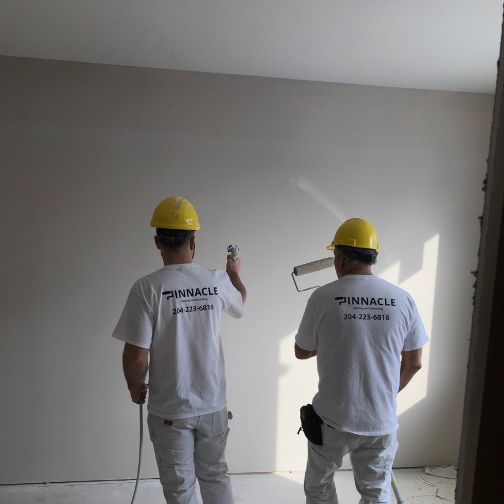 Looking to renovate your home or business? Finding the right painter for the job can be a complicated process. This article was designed to make it simpler.
Painting contractors like us are almost invariably local contractors. That's a good thing because we know the climate, building materials, and conditions of the city we work in. The only disadvantage for consumers is that "brand recognition" is a little harder to come by, so you've got to do your own research. Here are the top things you should look for when hiring a painter: 
Find a contractor who meets your expectations
Before you even begin looking for a contractor, you'll want to plan out the work you need to be done. Do you need your contractor to move heavy furniture? Do you need exterior and interior work done? Do you have specific paints you want them to use? Are you okay with a few minor imperfections, or do you want everything to be perfectly even?
Once you've answered these questions (and the others that will surely surface), you can go over your expectations with potential contractors. If your contractor talks to you about your expectations, offers their own expertise and works with you to create a more fleshed-out plan, you may have a keeper! On the other hand, if you feel like your expectations are being ignored or waved off, or the contractor isn't elaborating on your ideas, they might not be the right fit. 
Look for a company that gives you a detailed estimate
Imagine seeing this on an estimate: "Interior painting – 1,000 feet – $5,000". That does not inspire confidence. Where does the money go? Is it paying for labour, or for paint, or beer? Hard to say.
A detailed estimate will tell you how the money you pay to the contractor will be spent. You should see line items for labour, paint, primer, and other material costs. These line items should include the brand and model. They should also include how many coats will be used, how the surface will be prepared, and other vital information.
Detailed estimates are, of course, even more important when you're after commercial painting services – there should be a lot of line items. Don't worry; your accountant will love it. 
Past work and references matter
You don't have to take anyone's word for the quality of their work. A great painting company will have plenty of references and a portfolio of past work. Sadly, these kinds of references can be faked, so we highly encourage you to contact the references personally. Ask them how their experience with the company was. Get into the details that are relevant to your project. How did the contractors handle pets?  How clean did they leave the worksite? Did they disrupt the operations of the business they painted? 
Read before you sign on the bottom line
There is a lot of paperwork to consider when hiring a painting contractor. You'll need to ensure that liability and worker's compensation are covered by the contractor and that there's a warranty on the work they do. You'll want to check the contractor's credentials to ensure they're licenced to do work in your area. You'll want the contract to cover all of the fine details of the project, including what will and will not be included in the job.
Call Pinnacle Painting for an estimate
We recommend you call at least 3 different companies for an estimate – and we'd love to be one of the three. We offer residential and commercial painting in Winnipeg. Our team will meet all of the criteria we've laid out above, then go above and beyond to ensure you're more than satisfied with the work we've done. After all, local painters like us thrive on repeat business and referrals. We look forward to building a relationship with you.