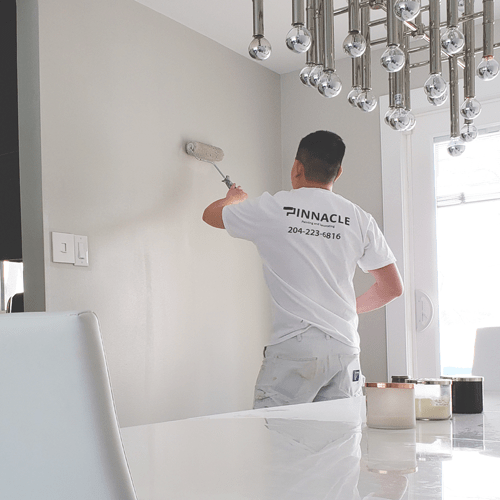 25 May

The 5-Step Process all Painters Should Follow for Best Results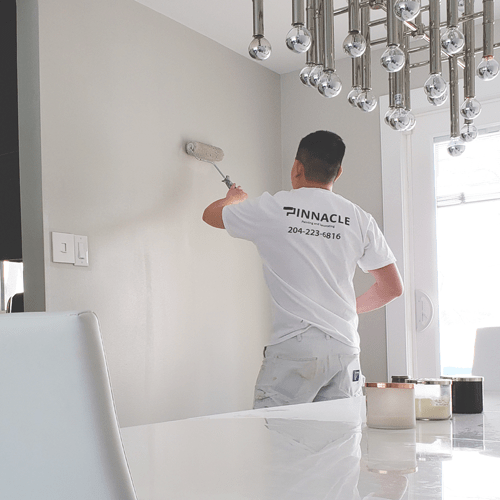 Pinnacle follows a tried-and-true painting process to ensure no detail is ever left out. But no two projects are alike, so during our on-site walk through with you, we prepare ourselves to tailor each step to your specific needs. This also helps us create an accurate quote so you're not stuck with surprise fees at the end of the project.
If you're in the market for a new paint job, make sure these 5 steps are included in your chosen company's process before handing them full reign of your space:
1. Preparation
Before painting, the project area always needs to be properly prepped. This includes everything from scraping loose paint when needed to patching holes, priming surfaces, and taking care of anything else that could hinder a great result.
2. Masking
Before spraying, washing, or sanding, the project area needs to be masked off to ensure your home and its contents are well protected.
3. Paint
It's an obvious one, but not everyone will go through the trouble of asking what needs your new paint has to fulfill. E.g. Is it pet-friendly? Nursery safe? Easy on the environment? Pinnacle's paint experts can help you choose a colour and finish that meshes well with your lifestyle.
4. Cleanup
When the painting is complete, a thorough clean up should be the next step of any company. Our team wants you to come home to a beautifully transformed space, not a mess to clean up!
5. Inspection
This is arguably the most important part of the process, and sometimes companies skip over it if you're not careful to ask. A painter should always go through your new space with you and do a full inspection. If anything stands out as less than perfect, it should be resolved.
At Pinnacle, our process isn't complete until you're happy. It's as easy as that!
Book A FREE In-Home Estimate