20 Nov

Should I Paint My Walls Before Or After New Flooring?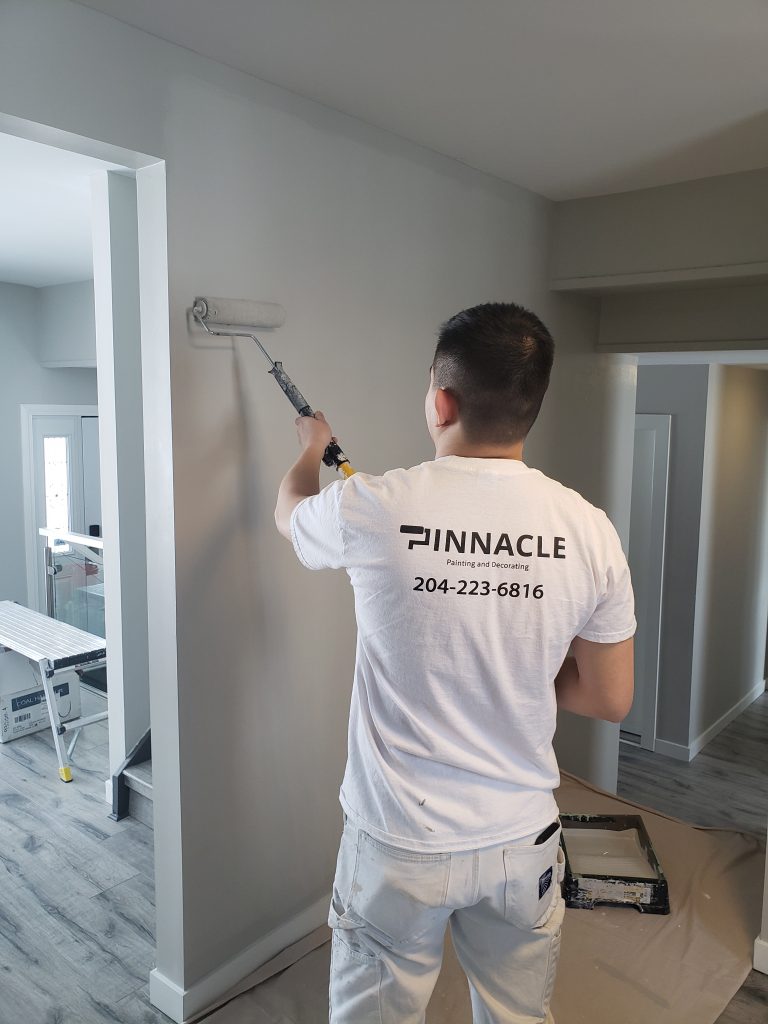 A major home remodel simply wouldn't be complete without a fresh coat of paint on your walls. For many homeowners, installing new flooring is an integral part of the update they desire for their home also. Coming up with a timeline for all of these different services can prove to be quite a challenge for the average homeowner. Should you paint the walls before or after the new flooring is installed? 
There are a number of points to consider when it comes to this important question. Here are a few guidelines for helping you decide which to start with:
Carpet
If you are installing carpet in your home, it is going to be easier to paint the walls first. The flooring contractors who install the carpet are unlikely to cause damage to the freshly  painted walls. On the other hand, a painting crew may accidentally drip paint across your new carpet. This is a mistake that can be corrected, but it is a frightening idea that your brand-new carpet could be ruined so quickly. If you decide to paint after the carpet has been installed, you should ensure that the painting crew uses well-secured drop cloths over the entire area. 
New Prefinished Hardwood Floors Or Tile
Homeowners who are set on installing new prefinished hardwood floors or tile may also want to have the painting crew go first. Because a team of professional painters are likely to need more equipment like ladders, they may accidentally scratch or otherwise damage a new floor. If your home wouldn't require the use of this type of equipment, you could really do either first because drips are relatively inconsequential for this type of flooring as they can easily be wiped up.
Refinishing Hardwood Floors
Refinishing existing hardwood floors is a little more complicated than installing new prefinished hardwood floors. In this case, it is best for the painting crew to come in after the floors have been installed. There is the potential that the flooring sander used to smooth out the wood will cause damage to the walls. By bringing in the painting crew last, they can touch up these areas and sand them down if necessary before painting. Additionally, the dust created from sanding the floor won't damage a fresh paint job when the painting is done last. 
Making The Schedule Work
For many homeowners, deciding whether flooring or painting should go first comes down to making their personal schedules work. Which contractor has the availability to come sooner? There are not necessarily any right or wrong answers as to which trade should come in first, but the suggestions we made will make it go more smoothly. 
When you need an expert opinion, be sure to reach out to professional painting contractors with experience. Pinnacle Painting will help you find the answers you need!