04 Aug

Interior Decorating Ideas With Grey Walls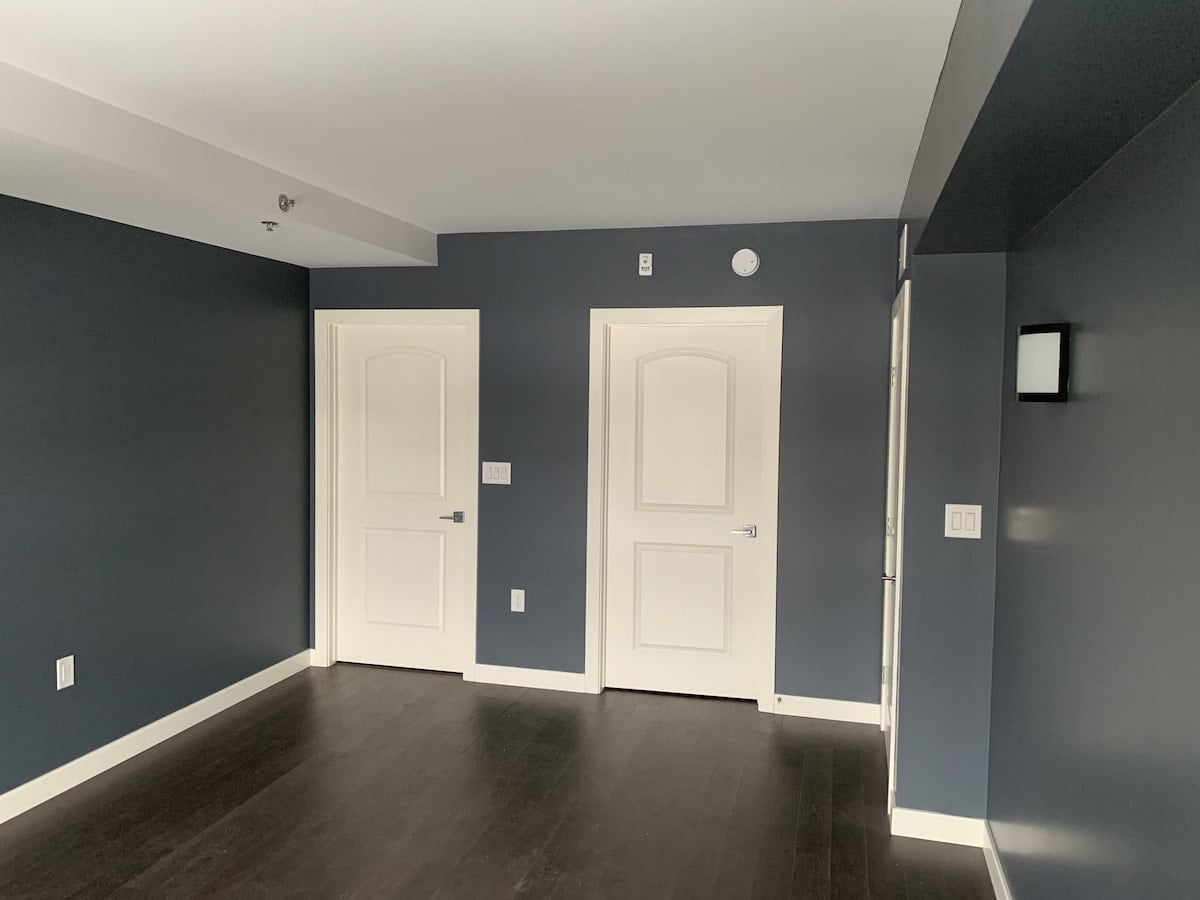 Grey walls set the stage for awe-inspiring interior design. It's a neutral shade that speaks of sophistication and style. This cool colour functions in a variety of rooms, from kitchens to bathrooms, and even bedrooms. A grey wall can set a range of moods depending on how you utilize it. It can create a dark and brooding atmosphere, or a light and refreshing one. Make the most of this smoky hue by using these ideas to decorate a space that will enamor guests and household members: 
In your bathroom, decorating with grey walls will make your space look clean and refreshed. This shade is proven to have both calming and relaxing effects. You can also purchase specialty soaps and candles to create a fashionable design with a delightful scent. Pick pastel colours that will pop against grey walls. Mirrors will look divine alongside ashy tones. You can select a vanity that has an interesting contrast with your stony shade of choice, such as purple or red, and hand towels or bath mats to match. Brass tap fixtures will serve as eye-catching accents in your grey-walled bathroom. 
The thick crown moulding you often find in bedrooms goes beautifully with grey walls. Paired with vibrant bedsheets, like purple or green, this shade will make your sleeping space both restful and tasteful. Adding a throw rug will bring a pop of colour to this room. Or, you can show off your adventurous side by adding bright, patterned pillows. Yellow, pink, and pastel blue pair wonderfully with grey walls in a bedroom. Add plants near your windows to add a natural touch to your space.
For your living room, a grey wall mingles beautifully with wood finishes. The combination adds rustic charm and warmth. Living rooms with wooden cabinets and tables look modern and sleek next to ash-coloured walls. Deep shades can cloak your room with an atmosphere of leisure. Alternatively, your living room might feature fabric couches and rugs; you can highlight the undertones of grey hues with corresponding colours. Green or blue fabrics are complemented by grey walls that have subtle hints of sage or stone. Take advantage of a neutral canvas by decorating your grey walls with portraits and prints. 
Cultivate a cutting-edge kitchen by using grey walls to define your space. You can embrace a monochromatic mood by adding a stainless steel fridge, dishwasher, and toaster. Marble countertops will be a dazzling addition in this room. You can create a country-like charm with the addition of a wooden slab cutting board. A tile backsplash will blend your walls with your countertops – choose a daring shade like red or yellow for an impressive finish. For an accent, consider adding wallpaper to one of your grey walls. You can brighten up any space with shades of coral or eggshell blue. 
A grey wall doesn't have to be depressing; with the right decorations, it can create a mood of relaxation or invigoration. Looking for experienced Winnipeg painters? Pinnacle Painting has a professional team that values quality artistry. We're prepared to help you pick the perfect shade of grey to enrich the beauty of your home.