27 Jul

How To Get Your Home Set Up & Ready For Professional Painters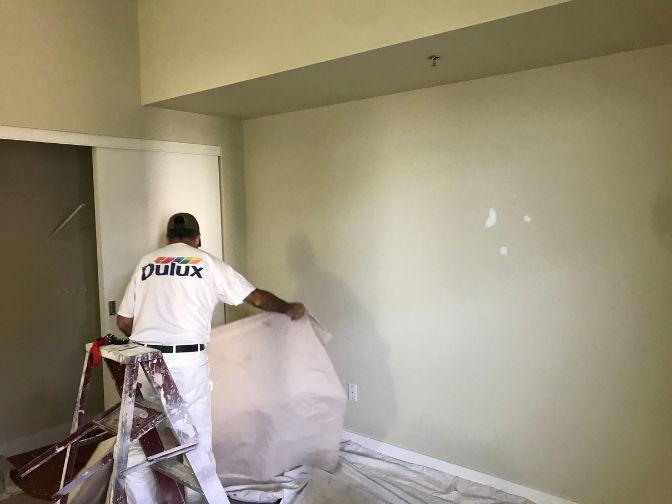 You've decided to update your home's interior with a new colour scheme and hire out the job to a professional painting contractor.  You're satisfied that you'll be saving yourself and your family a lot of time, energy, and mess by leaving the painting to the experts.  But is there any prep work involved for you?
In general, the answer is yes.  Prepping for painting is a big job, and some of the responsibility does usually fall to the homeowner.  Before signing a contract, discuss prep work with your painting team and find out how they expect the house to be left for them on painting day.  Some contractors may include certain elements of prep work in their price or be willing to do it for an additional fee.  
That being said, here are a few standard tasks and considerations to keep in mind when preparing your home for a paint job:
Remove/Cover Furniture
Painting takes space, so moving furniture out of the way is ideal.  Smaller items can be stacked and stored (especially if there are parts of your home that are not being painted).  Larger items should be moved away from the walls to the centres of rooms and covered with tarps or drop cloths.  Often, professional painting crews bring their own drop cloths and are happy to help move large pieces of furniture, but it's always best to confirm in advance.
You can move your furniture, but you can't move your flooring or other decorative features that are part of your home.  Check with your contractor about their approach to masking to ensure that paint doesn't end up splattered where it shouldn't.  In the case of masking, less isn't more.  More is more!
Clean Surfaces To Be Painted
It may sound counterintuitive, but cleaning walls and ceilings before they are painted is important.  The last thing you want is to compromise the integrity of your new paint job or end up with bits of dust or spider web stuck permanently on your new accent wall!
With a reputable painting contractor, it shouldn't come to that.  But it's worth checking with your painting crew if they'll be wiping down your walls prior to painting or whether they expect that task to be completed when they arrive.
Clear the Walls
Pictures, blinds and curtains, ornaments, and electronics—they've all gotta go!  Small items can be stored under drop cloths with your big furniture; larger items will need to be packed away and carefully removed from the paint zone.  
Mounting hardware can be left in place if you're planning to return items to the same spots after the painting is complete.  Otherwise, it's recommended to remove that as well so holes can be patched and painted over.
Pinnacle Painting
If you're looking for residential painting in Winnipeg, look no further than Pinnacle Painting and Decorating.  Our professional painting crews are accustomed to helping customers prep for interior paint jobs, and we'll help you to make the process a breeze.  Give us a call today for an estimate!