09 Apr

5 Easy Ways To Brighten Your Home Office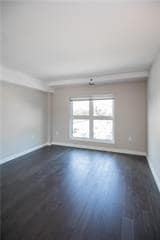 Because of the COVID-19 pandemic, working from home has become the new norm. Lately, more people have been forced to transform their garages and other spaces into functional home offices. While functionality is key, creating an esthetically pleasing home office will help boost your productivity. Here are some great ideas you can implement:
The walls
One advantage to working from home is you get to choose how you decorate. Since walls play such a significant role in overall ambience, dull, flaky and chipped ones will thwart your decorating efforts and your focus. It's a home office, so you obviously have the luxury to select your favourite colour. Choose carefully; your choice can either jolt your energy levels or down your moods every time you enter your new, home office. Colour psychology can inform your choice of hues, and our trusted painters in Winnipeg can help you select high-quality paint for a long lasting finish.
 

Wall decor
You've painted your home office walls and ceilings and as a result, the space looks fresh and inviting, but leaving the walls plain and bland can be a recipe for boredom. Motivational quotes and colourful wall hangings are a great way to add zest to your home office. Find what inspires you and hang it on the wall; it will excite you on those days you feel unmotivated.
 

Decluttering
Clutter doesn't just dull your office but it also erodes your ability to focus on a task. To brighten your home office as well as boost your productivity, get rid of all the clutter in your office. The messy files, pens, and random items flying off the desk need to find their place. Instead of storing your paperwork in bulky files, digitizing them will help your desk stay free from too much paper. Office organizers, like pen holders, will also diminish the clutter on your desk. Make sure to get fun, bright ones that will revitalize your mood every time you get down to work.
 

Lighting
If you've had to convert your garage into a home office, chances are it's not set up with proper lighting. Although natural lighting does magic to brighten any room, if your home office can't have natural light, the right artificial lighting can make all the difference. If you want lighting that closely mirrors natural sunlight yet protects your bottom line, LED lighting is a perfect choice. If an overhead light is not sufficient for your nature of work, add some task lighting. There are a lot of lighting options on the market, so you can choose, specifically, what will work for your home office. Bottom line is, a dark office will dull your mood and make your hate working from home.
 

Hack your mood with plants
Incorporating some nature will go a long way in brightening your home office. But this is not the only benefit – adding plants to your home office will boost your mood and help increase your productivity. The growth of interior plants has also been proven to create cleaner air leading to improved health – there's a scientific explanation to this. Again, if your nature of work requires creativity, office plants can be a great source of inspiration. Stimulation from the bright colours and vibrant smells will stimulate your senses and impact creativity.
Once this pandemic ends, working at home may become the norm because many employers may rethink their need for expensive office spaces. Now is a great time to carve out a home office you'll enjoy now and in the future.