22 Jul

10 Exterior Features You Never Knew You Could Upgrade With Paint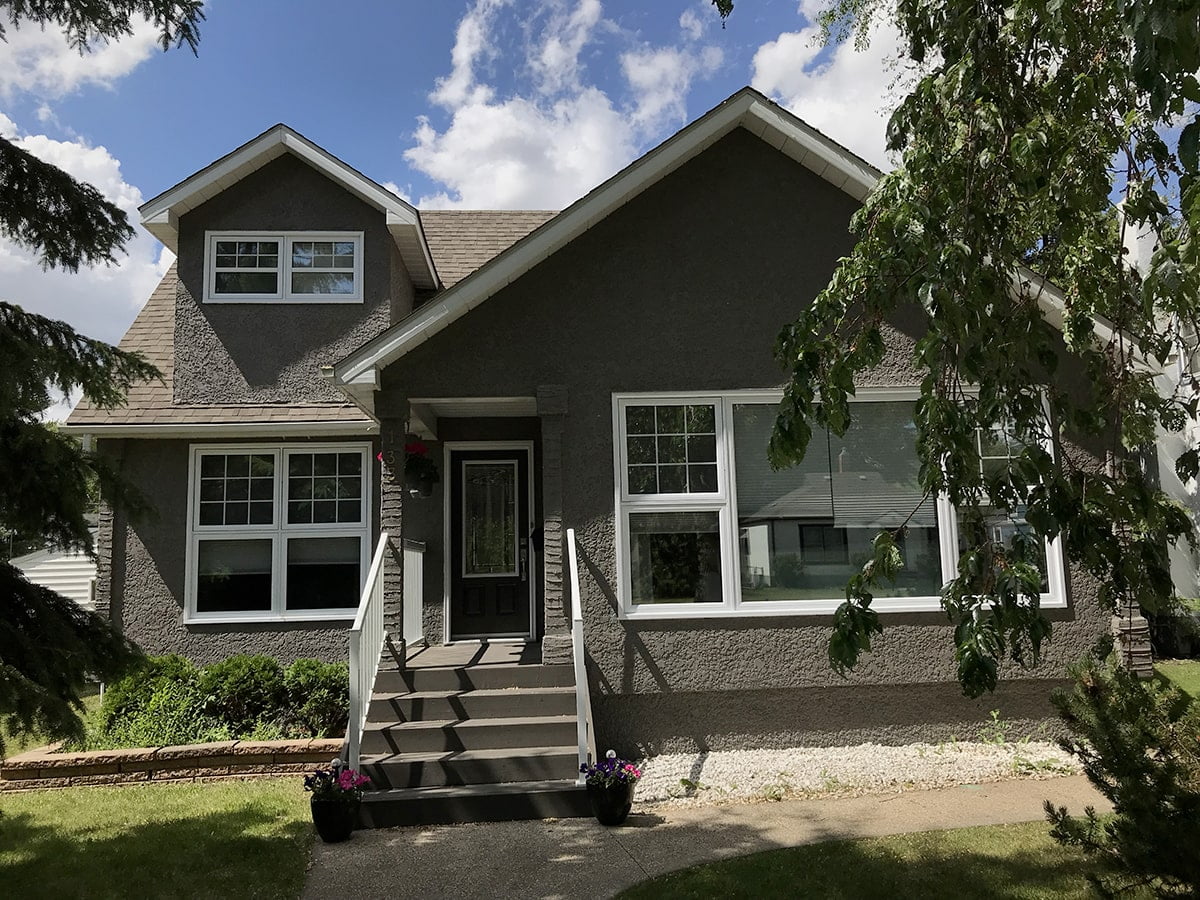 If you are looking to remodel your home without spending a fortune, you may be thinking about repainting its exterior. There are more features that you can retouch than you might expect; keep reading to discover ways that you can enhance your house and increase its curb appeal with just a bucket of paint:
Patio furniture. Rather than rushing to purchase a new set of tables and chairs, consider painting your existing furniture instead – it will reduce the unsightly appearance of rust, chipping, and other signs of wear. 
Stucco. This textured cement can be painted to restore your home's worn-down exterior. Stucco must be thoroughly and carefully washed before applying paint so that it remains beautiful for years to come. Due to the intense power of pressure washers, it's best to leave this job to the professionals.
The fence. Make that flaking, picket fence fresh by coating it with a layer of paint. You can opt for a more trendy tone than the standard white; consider grey, or even soft blue, depending on the other colours of your home.
The garage door. A plain garage door can be boring. Instead, refresh it with an interesting colour like sage green, or keep it classy with brown (warning: its resemblance to a chocolate bar may inspire hunger).
The shed. If you have a shed in your yard, enhance its appearance with a new paint job. It will improve the look of a bland wood shack, and instead, make it appear modern and stylish.
The front door. Create a lasting first impression by repainting your front door. It will stand out among the many uninspired doors in your neighbourhood. You can choose a bold colour for a startling accent, such as red or teal, or play it cool with a neutral tone like beige or grey. 
Window frames. Accentuate the looking glass into your home by framing it with a vibrant or complementary colour of paint. This small detail will make a big difference in your home's curb appeal.
The trim. While white trim goes with anything, consider another colour to revamp the lining of your home's exterior. Make it fashionable with a soft neutral, or add a pop of colour if you desire.
Siding. From vinyl to aluminum, any home siding can be repainted. Over time, your house's exterior can be worn away by the elements, causing it to appear drab and dated. A new layer of paint will freshen it up – better yet, it will also increase its longevity!
The mailbox. This subtle feature can stand out beautifully on your property with the right choice of paint. Impress your postal worker by coating your mailbox with a dash of colour. 
Choosing the wrong colour palette can jeopardize the value of your property – so why not leave it to the professionals? Pinnacle Painting offers exterior painting in Winnipeg. We will select shades that harmonize with your home and emphasize its best features. Our experienced painters know exactly how to apply quality applications of paint that will last for years to come.